Value to Buyer
Pay Early, Pay Less
Utilize excess cash to achieve accounting benefits for your company. With SUPLEX, you can increase gross margin by Pay Early, Pay Less, reducing the cost of goods sold, then improving your P&L.
Optimize Your Payment Terms
Switch from negotiation to collaboration with your suppliers. SUPLEX not only enables you to optimize payment terms, but, without affecting suppliers, to extend the payment based on the payment clause with capital providers.
Build a Resilient Supply Chain
Control your working capital easily to conquer black swan events through SUPLEX. Not only strengthen you and your suppliers' financial health, but also use SUPLEX to reward suppliers for their sustainability performance.
Value to Seller
Get Paid at the Right Time
With SUPLEX flexible working capital solution, you can easily leverage early payment for your seasonal cash need or any liquidity needs.
Work Reassuringly with Your Trade Partner
Your company is protected with SUPLEX against losses from buyer defaults, which affords you with greater confidence for global trade and focus on your company's success.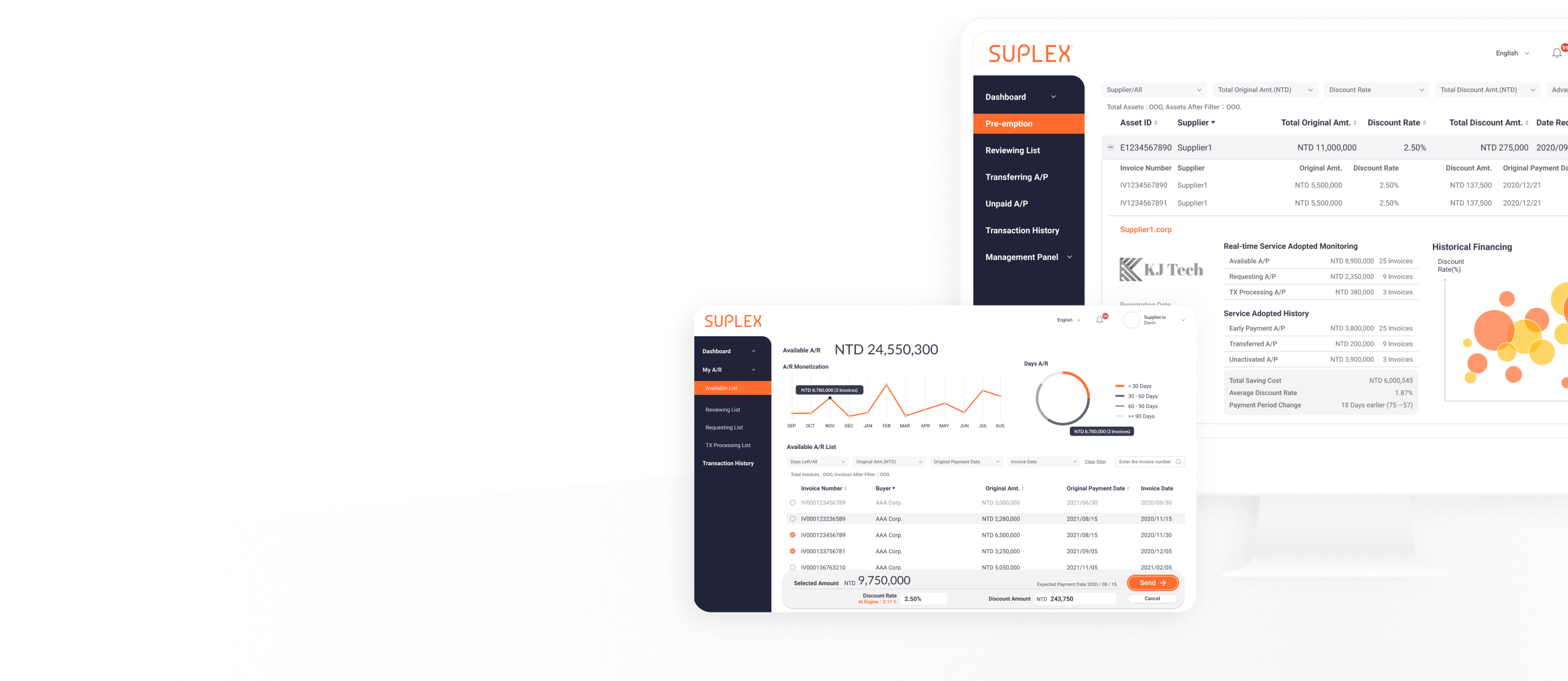 Free from Hesitation to Get Started

We always want a direct relationship with our suppliers and to deliver a supply chain solution for them which is beneficial for the entire electric vehicles ecosystem. And, blockchain technology is one of the answer.