BSOS 與 HashiCorp 簽訂技術合作夥伴協定
Taiwan / 17th September 2020 — BSOS is pleased to announce a new partnership with HashiCorp with the introduction of a new HashiCorp Vault integration with its blockchain KMS, Key Management Service. This new partnership will help position BSOS among the strongest specialists in enterprise blockchain private key management in Taiwan.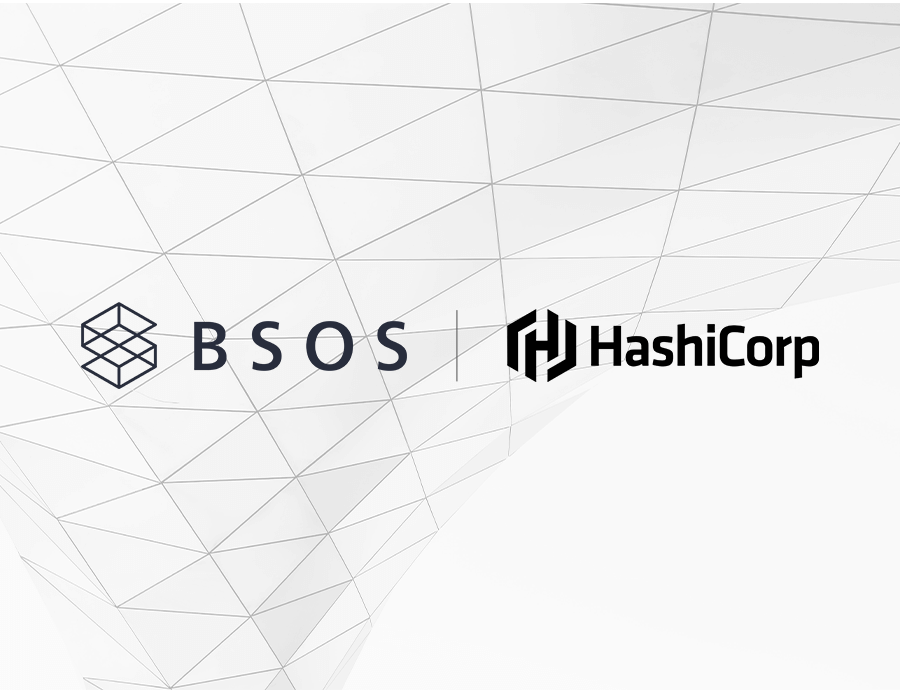 BSOS is proud to be a technical partner with HashiCorp in Taiwan and has developed a plugin, "Vault-Blockchain" which has been contributed to the open source community. Since there is no Vault plug-in designed for the consortium chain, Vault-Blockchain came into being. Vault-Blockchain is completely designed for the consortium chain scenario and supplements the deficiencies of other Vault blockchain key management plug-ins. It supports various signing methods and private transaction signatures. Further, it can generate and store Ethereum private keys. Users can use it to sign transactions in Vault without revealing private keys.
''Teaming up with HashiCorp to engage in KMS is an exciting development for our company,'' said Daniel Huang, CEO of BSOS. "We're delighted to partner with HashiCorp as we continue to strengthen our product, BridgeX and expand business globally. We also contributed our Vault-Blockchain plugin as open source last month to support all developers!''
''We are pleased to partner with BSOS, and continue the development of our technology partnerships in Taiwan. With the Vault plugin that BSOS contributed, customers and practitioners in the enterprise blockchain industry have an additional way to integrate with Vault,'' said Asvin Ramesh, Director, Technology Partners at HashiCorp.
For more information about HashiCorp, please visit: https://www.hashicorp.com/
For more information about BSOS Vault-Blockchain, please visit: https://www.hashicorp.com/integrations/bsos/vault/
About BSOS

BSOS, Blockchain for Supply chain Operation System, was founded in 2018, focusing on enterprise blockchain technology and certificated with J.P. Morgan Quorum, R3 Corda and Hyperledger Fabric, which is the Top 3 Consortium Blockchain in the world.
With BSOS original technology — BridgeX, a BaaS tech delivering the middleware to connect universal API in applications and major blockchains. BSOS is working with leading banks, like Taipei Fubon Commercial Bank and Cathay Financial Holding Company to implement blockchain into their businesses. Our products include BridgeX, enterprise blockchain implement tool, and SUPLEX, supply chain finance ecosystem platform.
For more information about BSOS, please visit: https://bsos.tech
Contact: Andrew Yen — andrew@bsos.tech
Copy to clipboard
Share on Twitter
Share on Facebook